'Touring'. The word itself seems so intimidating, we don't even realize it's something within reach. "Touring is something for signed musicians, musicians who have funding, and a team", that's the narrative at least. As we expand our technology and access to resources, this statement that was once true begins to lose its value. How can we, as self-funded independent musicians, have a tour? How do we prevent burnout? What resources, and how much money do we need to make it possible? 
First, we need to have confidence in our ability to follow through even when we are doing things that may seem irregular to the traditional systems in place. The music industry's systems have such a large influence due to their past "success", but with evolution comes new ways of getting to the same place. The accessibility to new tools allows artists to build a team and garner a more committed fan base. The network is our net worth, I truly believe in this statement, which means that your money lives right next door! 
A DIY local Tour: 
Hello, my name is Brenna (@brenna_inc), I'm an independent musician and co-founder of YouniDAO. The very first time I toured was in my hometown of Wilmington, NC with my partner Saiko (@saikochildxyz). Saiko, just like every other local musician, would do a couple local shows every couple months. When we met again, I came up with the idea of a local Wilmington tour called "Away We Go". The name was inspired by the fact that we were leaving Wilmington, once and for all in March 2020. When we decided to do the tour, we had zero resources except maybe a couple of hundred bucks to pay for gas, some flyers, and perhaps some merch. What we did have were 10 local musicians, about 7 different bars/coffee shops, and a house party. When you're organizing your own tour, one of many suggestions would be having at least one other person helping you.
There are a few elements that need to be handled between the both of you: 
1. Contacting & Finding venues/coffee shops, and bars: Coffee Shops & Bars are typically free 
a. Call each one at least twice 
i. Once to save the date & ask about what equipment they have 
ii. Second, within a week before the event confirm the date 
b. Open Mics are great options if you do it right! 
i. *Reference "Day of The Event" section 
c. Get comfortable with performing in uncomfortable venues 
i. We performed for every age group and every genre preference. 
Sometimes it was a hit, other times we barely got noticed 
ii. People may get uncomfortable, but just remember, you're an artist and the power of art gets us out of our comfort zones.
2. Flyers = Promo 
a. Design one for every venue, artist, & vendor 
i. This will take time, but it's worth it when you can get maximum publicity from the local community 
ii. Make specific fliers for each artist with their image & a short description b. On the main flier, list the musicians performing, the Date, time, & location i. Use musician's social handles to help promote them 
c. List the venue on the flier 
i. Use their logo as well so they are more inclined to post about it 
ii. When you send them the flier also send them a short description you want them to put on the post/story *Make it easy on them* 
Social Media/Promo: Start talking about it ASAP. Spreading the word before any official post. ****if you have a partner, you'll need help splitting up promo responsibilities**** a. First Official Post: 2 Weeks before First Stop 
i. Details: 
Number of Locations 
Lineup 
Title of tour 
Sponsors 
b. Second Post: 1 Week before First Stop 
i. This is where you will highlight the specific location using the unique design you made for that spot 
ii. The # of stops you have determines the consistency of posting 
iii. For the AWAY WE GO TOUR we posted a couple fliers for one Instagram post because we were having shows back to back and people were able to make room in their calendars ahead of time 
c. DM'ing main post 
i. Using the main post you can send this out to local musicians in your area, local music shops to see if they would be willing to spread the word 
ii. Language: be genuine when you DM them, let them know your situation, that your a local musician trying to put on a tour for yourself and some other local musicians. Ask if they could help you support this effort by doing some kind of repost. 
iii. If you want to, write up a template to follow for each message and adjust according to who the person is and what you learned about them from looking at their profile. Be personable! 
d. In person 
i. Print flyers of main post 
Put a QR code on the flier of the Instagram that will be posting all 
the info 
a. Canva let's you make QR codes for free with designs 
ii. Post flyers around artistic areas in town 
iii. Bring flyers to bars, colleges, shops.
If someone is there, ask them if you can post this flier somewhere. 
Remember to tell them what it's about! Most people are more than 
willing to support local 
Branding each venue as if it's a stop in a new city 
a. Giving the event a specific title or phrase to set the vibe 
i. This can be super creative or technical 
Creative Ex.: "The opening Act" 
Technical Ex.: "1st Stop" 
b. Having a consistent theme for each flier with one or two things that change at each venue. 
You are the sponsor! 
a. Design a logo to put on every flier as if you are the sponsor because you are! b. If someone helps in any way, be sure to list them as a sponsor at the bottom of the flier as well 
i. Loaning equipment = Sponsor 
ii. Connecting you with a venue/person = Sponsor 
Collaboration - If you have space, allow for other local artists to have a pop-up at your event 
a. Local clothing brands 
b. Local fine artists 
i. Live painter 
c. Pop-up tattoo artists 
For our "Away We Go Tour" we took 1 month of planning and 1 month of touring. For a local tour like this, it's important not to overextend the experience otherwise, it gets stale. 
Day of The Event: 
● Thank the venue, and make contact with the person in charge before starting the performance 
● Musicians have short sets, they play no more than 15 minutes 
○ Looking back, I would do even shorter sets. The idea is to get people's attention, and it's likely that most independent musicians are still developing their sound so it's good to stay short and sweet. 
● Some venues were first come first serve (aka open mic lol) 
○ The great thing about branding is that you can turn an open mic into a tour stop
○ Make sure all the musicians get there early to sign up back to back 
■ Even if they have to leave and come back, just sign up! 
○ Verify ahead of time with the open mic: 
■ Is there a max amount of people allowed in the space?
■ Can I make an announcement about this local tour we are putting on for local musicians? 
● Make introductions for every performer! - Treat this like a headlining tour at Coachella! 
○ You and your partner can make introductions for each other if you are both performing. 
● Tickets? 
○ Most of our events were not ticketed, remember, this is a chance to expand your network = networth 
○ The ones that were, gave us a percentage of bar sales or sales at the door ■ It was little to nothing after splitting it with the other performers 
○ The House Party 
■ This was $10 at the door 
● Find someone who's willing to handle door sales 
○ Maybe your partner? 
■ It was one of the last stops, so we had gained a lot of momentum and the house got packed out! 
● NOTE: If you want to sell out a show, save it for the end of the tour 
● Technical Difficulties 
○ One thing you need to accept: THEY HAPPEN EVERY TIME!! 
○ Bring extra equipment, especially when you're 100% confident 
○ Make sure to ask each performing musician what they need to make their performance a success: 
■ Do what you can to accommodate 
There you go! You're ready to start creating your first hometown tour. Go into it with an open heart and be strong enough to push pass the bumps in the road because you're doing something that not many people do, and that's special! 
When we finished the 'AWAY WE GO'  tour, people talked about it for months. Some of the musicians who toured were even so inspired by it that they did their own local tour! Look at this as an experiment and also a great way to expand the independent music scene in YOUR city. Taking pride of your city and the people in it is the best thing you can do as an independent musician, especially as you're still developing your craft. 
I encourage you to use this blueprint conservatively. Don't feel like if one thing doesn't pan out according to my structure, it's a failure. On the contrary, it's an evolution! Take it as an opportunity to create a new branch of what a local tour looks like, and with each step of the way, don't forget it's truly the little things that matter.
About The Author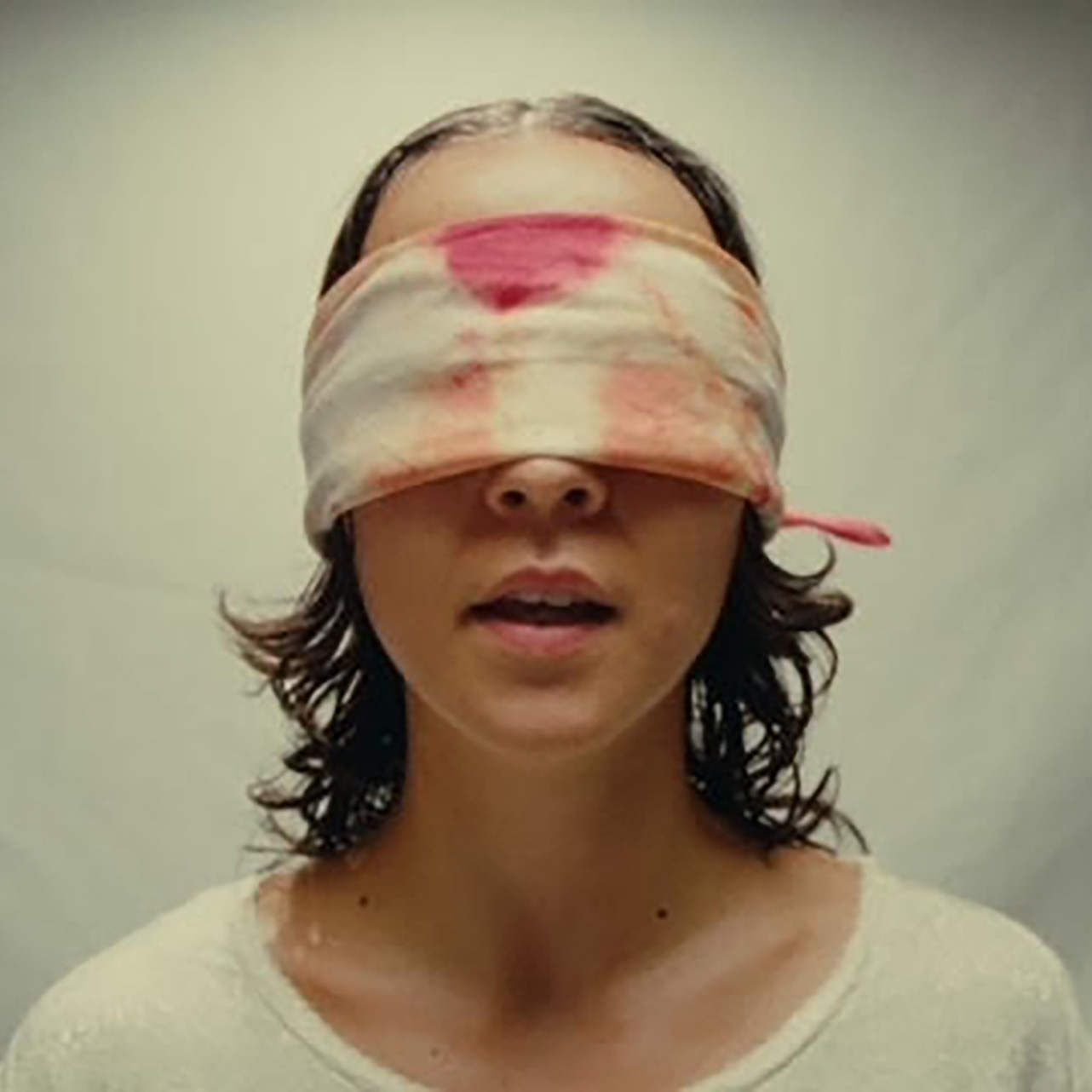 Brenna
Musician to the core, seeker at heart, and builder by nurture. BECOMING is my musical journey right now exploring all facets of my emotional existence. My partner (@Saikochildxyz) & I are currently on tour with 'Temp Chek' (@younidao), COMING TO YOU❤️
Twitter:Brenna_inc