Healthy Mind, Healthy Body (and Vice Versa)
4 min read
When thinking about health, one of the first things that come to mind is the body. Without a healthy and strong body, it's hard to achieve our purposes. In this fast-paced world, we prioritize physician appointments, daily workouts, and healthy diets to keep our bodies fit and functional. However, there is something just as crucial we tend to neglect: our mental health. As the adage goes, a healthy body is a healthy mind. Optimal mental and spiritual health, as demonstrated by science, plays an essential role in physical health. For this reason, finding the perfect balance between mind and body will open the doors to a healthier and more joyful life.
A Guide to a Healthy Mind
Start a Gratitude Journal
Here are some steps to start a gratitude journal:
Get a Journal. Doesn't have to be some fancy leather thing, really any blank notebook you see lying around will do
Pick a time to write. This is all about building a habit, the more consistency in your routine, the better...
Figure out how you want to journal. Anything from jotting lists to writing paragraphs are great ways to start
Now, after following these three steps, you're ready to begin. Here are some prompts to inspire you: 
What's something that you're looking forward to?
Write about a happy memory.
What have you been given that you're grateful for?
What's something or someone that makes you feel safe?
How are you able to help others?
What skill(s) do you have that you're grateful for?
Write about a relationship that you're grateful for.
What's something about your body or health that you're grateful for?
Write about 3 things you're grateful for today.
What about the process of creating art are you grateful for?
Add Meditation to Your Routine
Meditation can give you a sense of calm, peace and balance that can benefit both your emotional well-being and your overall health. And these benefits don't end when your meditation session ends. Meditation can help carry you more calmly throughout your day. Honestly, it's truly amazing what it can do, here are some ways to integrate the practice into your routine and some guided meditations you can follow:
Tips to establish a daily meditation practice
Guided meditations. These vary in length and topic, so you can find one that suits your individual needs
Try a New Hobby
Creating music takes A LOT of mental capacity and finding that spark of inspiration can be... exhausting, to say the least. Find a hobby outside of music to work on when you feel burnt out. This will allow you to channel your energy towards something else that brings you joy and happiness. Here's a range of hobbies from low-commitment to high:
People Watching. Sit in a park and notice all the strange micro-behaviors of humans.
Sports (biking, speed walking, tennis, etc.) If you feel you tend to have pent up energy, try out a sport.
Camping. There's a reason people say nature is healing. Live in and breathe the outdoors for a couple of days, you'll instantly feel restored.
Baking. Cooking can be difficult, baking, on the other hand, is a bit easier and sweeter!
Join a Volunteer Group. It's a great way to get out of the house, meet new people, and help others.
A Guide to a Healthy Body
Exercise, sleep, and a balanced diet. This is the trifecta everyone talks about, but for good reason. Focusing on these three aspects of your life can make a significantly positive difference on your mental health. Here are ways you can do this:
Exercise
Start with a goal to just intentionally move your body every day. This could mean going for a 5 minute walk up and down your street, or doing a yoga video in your living room. Start with a time frame and a movement cycle that makes sense for you. Carving out even a little bit of time for movement will help you better connect to your body and mind.
Similarly, find exercise you actually enjoy doing. This is key! It will be significantly easier to make exercise a part of your lifestyle if you choose something that makes you happy. Try different workouts. You can do this at home or try out different studios/gyms near you (lots of places do "first class free" specials). YouTube is also a great place to start for free at-home content. I also encourage you to take walks in your neighborhood/the area around your workspace and enjoy the fresh air (if it is warm!). You might not find your favorite way to move your body right away, but keep trying!
Sleep
As a musician, you likely find yourself working unconventional hours (working long into the night, waking up at the crack of dawn for an interview, etc.). As much as you can, it is important to maintain a consistent sleep schedule. Lack of sleep is one of the leading causes of burnout! You need to rest in order to be able to rise to the mental, physical, and emotional demands of being a musician. Try to wind down as best as you can! Burn a candle, read a book, and try to limit time on electronics. This is important self-care time that will help you face the next day ahead.
Balanced diet
It can be very difficult to find meals/recipes that can be eaten on-the-go in the studio or on the road. Find healthy staples you enjoy to make eating a balanced diet part of your lifestyle – not just a fad. Try to eat meals even when you're busy. Sandwiches are a great staple for on the go. Be mindful about loading them up with ingredients that will keep you nourished and fueled. If you don't get around to a meal, for snacks go for nuts, popcorn, fruit, or carrots/cucumber and dip.
Vocal health
This is the part of the body most people don't think about health maintenance, but it's so important as a musician to not hurt yourself when practicing or performing. Here are some tips from the pros to ensure proper vocal health:
Rest as much as possible. This is the hardest one! Try to completely rest your voice (no speaking/singing) for as long as you can
Gargle saltwater
Drink throat coat tea
Steam your throat. Take a hot shower or even better, buy a personal steamer
Hydrate!! (like... a lot of water)
Use throat lozenges. These are the ones the Broadway singers recommend
If you or someone you know needs immediate help, please take a look at these resources and help lines.
About The Author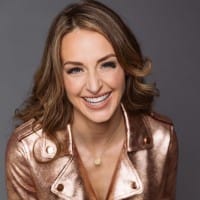 Dr. Taryn Marie Stejskal
Dr. Taryn Marie is a foremost international expert on resilience, in both leadership and life. She is the former Head of Executive Leadership Development at Nike, Global Leadership Development at Cigna, and founded Resilience Leadership, where she serves as the Chief Resilience Officer (CRO), leveraging over a decade of research on resilience, that gave birth to the empirically-based framework, The Five Practices of Particularly Resilient People, leveraged for optimal sustainability, productivity, and creativity.
Twitter:drtarynmarie