Why Resilience Matters For Musicians
2 min read
A musician's career is filled with handling uniquely difficult circumstances, which is why it's important to develop resilience. Common circumstances musicians will face are...
The pressure to be creative on demand. When your ability to come up with new creative ideas is tied to your income and the income of others on your team, this can create tremendous amounts of stress.
Maintaining a demanding work schedule with unconventional and variable hours.
Hearing harsh criticism about yourself from the outside world. Especially now that social media is widely used as a tool for promotion and fan engagement, you have a direct line to hear what people think about you and your music. Having to read negative comments and reviews comes with the territory of being a musician. Fielding that negativity requires high levels of resilience to not let it impact your health and wellbeing.
Being away from home and loved ones on tour.
Experiencing surges of adrenaline that can offset your emotional balance.
Earning an inconsistent income.
Being surrounded by drugs and alcohol.
Struggling to maintain healthy sleeping and eating habits.
Balancing your identities as a musician and human being at the same time. As a musician, people will want you to perform a certain way and meet certain expectations. You must learn to balance your needs as an individual and in your career to maintain a healthy mental state.
In addition, clinical psychologist Dr. Chayim Newman writes that neurologically, musicians may be predisposed to struggling with their mental health. "Centers in the limbic system that control negative emotion tend to be more heavily [located] in the right side of the brain," says Newman. "[Creatives] tend to have dominance in the side of the brain that creates more negative emotions… We might even say there's a predisposition for [that]." 
For these reasons, it is so important to develop practices of resilience. Building this strength will allow you to face challenges head-on and develop a balanced lifestyle that is sustainable and in tune with your needs. 
How does resilience support mental health and wellbeing for musicians?
When you are faced with inevitable hardship, resilience will help you bounce forward more quickly.
It helps you become less reactive and more able to problem-solve.
Allows you to become more in touch with yourself and in turn, better able to make decisions and be in control of what you want for your own life.
Improves your relationships with others and creates a stronger support system.
How does mental health and wellbeing accelerate and sustain a creative musical career?
Have more energy on stage, meeting fans, during the recording process, and beyond.
More easily generate authentic and creative ideas.
Find more joy in your work.
Collaborate more effectively with others.
Form more meaningful relationships.
Stay away from unhealthy behaviors.
To meet the extreme demands of this career path and sustain your creativity, joy, and motivation, prioritizing your personal mental health and wellbeing is essential. The lack of emphasis on mental health and wellbeing in the music industry is an extremely serious issue. A study conducted by the University of Westminster and MusicTank reports that 68.5% of 2,211 musicians surveyed have experienced depression, and 71.1%. have experienced severe anxiety or panic attacks. Their results also indicated that musicians are "3 times more susceptible to depression than the average person." Too many people in the industry fail to recognize this problem, leading to a persistent toxic culture that neglects mental health for musicians. We mourn musicians such as Amy Winehouse, Mac Miller, Chris Cornell, Avicii, and too many others. Your mental health is the most important thing and it is vital to sustaining a career in the music industry. 
If you or someone you know needs immediate help, please take a look at these resources and help lines.
About The Author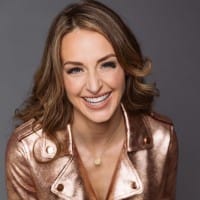 Dr. Taryn Marie Stejskal
Dr. Taryn Marie is a foremost international expert on resilience, in both leadership and life. She is the former Head of Executive Leadership Development at Nike, Global Leadership Development at Cigna, and founded Resilience Leadership, where she serves as the Chief Resilience Officer (CRO), leveraging over a decade of research on resilience, that gave birth to the empirically-based framework, The Five Practices of Particularly Resilient People, leveraged for optimal sustainability, productivity, and creativity.
Twitter:drtarynmarie